Orly was recently featured on TheRichest.com as the #1 Matchmaker. Check out her position in their Top 10 List! Here's a selection from the article, and a link to check it out for yourself!
Orly Orya comes from a long line of matchmakers. Her parents were matchmakers in Israel and she has continued the tradition. Holding a place in the Guinness Book of Records for the highest paid matchmaker ever, she continues her grand legacy with a price tag to match.
Orly was recently featured on DatingAdvice.com, in an article by Amber Brooks, highlighting many of Orly's accomplishments and reasons why she's so successful. Here's a snippet of that article: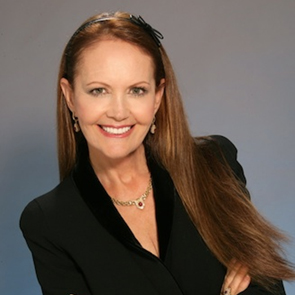 When you're a celebrity, professional athlete, or multi-millionaire CEO and the world's eyes are on your love life, it can be challenging to connect with someone on a real, meaningful level.

That's why many of the most elite singles use professional matchmakers to find a match. Not just any matchmaker will work, though. These singles need discreet, customized, and high-quality services.

That's why many of the most elite singles use professional matchmakers to find a match. Not just any matchmaker will work, though. These singles need discreet, customized, and high-quality services.

Orly has been a professional matchmaker for more than 30 years.

Many turn to Orly The Matchmaker, who's so exclusive that she was listed in the Guinness Book of World Records in 2003 for being the most expensive matchmaker on the planet. Her methods can be considered unique in today's age of computer algorithms (because she doesn't use them), and she 100% guarantees results.

"I am a third-generation, high-end, international one-on-one matchmaker. For 30 years, I am the only matchmaker in the world who handles only the 1% of the world's…
Orly The Matchmaker reviews complaints from men regarding things they don't like about women when it comes to dating, and although there are many things men do like about women, there are a few they that really turn them off.
So, how can make sure you're not doing the things men don't like?
Follow this helpful advice from Orly The Matchmaker.
Here are a few complaints from men about women so you can use these things to your advantage in becoming a more successful dater.
Common Complaints From Men
1. Constant Gossip
One of the major complaints from men about women in the dating world is their constant need to gossip, explains Orly The Matchmaker. Men simply cannot tolerate when women are catty, dramatic, and always gossiping about others.
2. Wearing Too Much Makeup
Another major complaint men have about women is that they go overboard with the makeup when they go out on dates. Yes, men do like when a woman looks beautiful, but you should never look overdone by wearing too much makeup, explains Orly The Matchmaker. Men like women with a more natural look, so
3. Being Too Clingy
Orly The Matchmaker explains that while you want to spend as much quality time with your boyfriend as you can, it's very important you also give him some space. Orly The Matchmaker reviews complaints from many men and being too clingy and needy was one of the top complaints.
4. Being Too Jealous
It's natural to feel a little jealousy every now and then, explains Orly The Matchmaker, but being overly jealous scares men away. You should never be that girlfriend that doesn't allow her man to have female friends, or even converse with his female co-workers. Restricting him will surely push him away.
5. Constantly Talking
Yes, women love to talk, and that goes without saying, but the constant need to talk can be very bothersome to a lot of men. When you're out on a date, or with your boyfriend, be sure you give them a chance to speak as well, recommends Orly The Matchmaker.
Orly The Matchmaker reviews how confident and successful men are always at ease when it comes to interacting with women. They subconsciously have a variety of seductions skills, explains Orly The Matchmaker, making them desirable to many women. They might even walk up to a woman with a wide smile and introduce themselves without fear of rejection. Getting a woman's number is usually no big deal at all for this type of men. And, to their friends, this type of man is like a celebrity who women seem to be drawn to. Almost everyone knows a man like this.
But, how can a normal man become a woman magnet?
Your Presence
A man's presence plays a big role when it comes to attracting women. The way you enter a room should say a lot about you. The way you hold yourself, the way you walk, and the way carry yourself should all display that you're confident and secure of yourself. Be sure to take the time to be thoughtful about slowing down, being mindful of the space and those around you, and take a moment before entering a room. Slow, direct, and confident will help you combat those first-meeting jitters.
Your Presentation
Another great tip to follow is to present yourself well by dressing age appropriately as well as for the appropriately for the occasion. You must know the difference between dressing casually and dressing up a bit. You should also improve on your sense of style by following the latest trends that will fit you best. Knowing what colors accentuate your features and what fit of clothing is right for you is absolutely essential to becoming a woman magnet.
Body Language
Orly explains how important it is to maintain great body language when talking to a woman. You never want to hunch your shoulders, look at the ground, or avoid eye contact, all of these things scream that you're unsure of yourself. Women are attracted to men who carry themselves upright and with confidence. Being sure, confident, and maintaining eye contact will help you attract women you interact with.
Your Wit
Another important thing you need to remember when interacting with women is to be witty with them, states Orly The Matchmaker. Women love a man who is intelligent and able to make them laugh. If you can do that, you're half way there. Take time to practice witty banter with friends and family. It may feel wierd or uncomfortable at first, but repetition can help make delivery easier in those higher stress moements. Also remember, dont force witty or playful conversation. Be present in your conversation and keep an open ear out for moments when you can interject a little humor.
Here are some of Orly the Matchmaker's thoughts on what modern Los Angeles women want in a man. And, while some of the things might vary a little from woman to woman, most of those things are along the same lines. And, here you'll find out exactly what those things are.
A Man With A Great Personality
Above all, women want a man with a great personality. A woman wants a man who can make her feel desirable, a man who can make her feel like the only woman in the world. Sure, a woman could be attracted to any good looking man, but she will only fall in love with someone with a great personality, someone she enjoys spending time with.
A Man Who Is Confident
Women cannot get enough of a man with confidence, and Orly The Matchmaker reviews that Los Angeles women are highly drawn to men who carry themselves with a lot pride and confidence. It could mean that you are charming and at ease when talking to women, or that you are great at entertaining a group of people you're out with, either of these things are very appealing behaviors to women.
A Man Who Can Treat A Woman As An Equal
Los Angeles women are strong, bold, and independent, and they want a man that can accept that and treat them equally. And, when it comes to being treated equally, that doesn't mean they want to be treated like one of the guys, it simply means accepting that a woman is just as capable of doing anything a man can do and showing your support in that.
A Man Who Is Supportive
Los Angeles women want a man who can support them, not monetarily, but supportive them emotionally by having their back if the time arises. Orly The Matchmaker reviews how women like a man who is able to protect them and stand up for them when they need it.
A Man Who Treats Them Special
Women love to feel special and cherished by men, they want to feel like they're on a pedestal. Los Angeles women love to be showered with love and gifts. You don't have to wait for Valentine's Day to let a woman know how much she means to you, it can and should be shown all year round.
~ Orly